CO State Hwy 9 Project – Year 2 Progress Report
After the completion of the first phase of the CO State Highway 9 Safety Project in December of 2015, the project stakeholders and local community immediately began to notice wildlife using the crossing structures.  The Phase 1 Progress Report, released in early 2017, confirmed that many species of wildlife were not only using the Phase 1 structures before Phase 2 was even complete, but wildlife were using the structures with success rates ranging from 82-98%.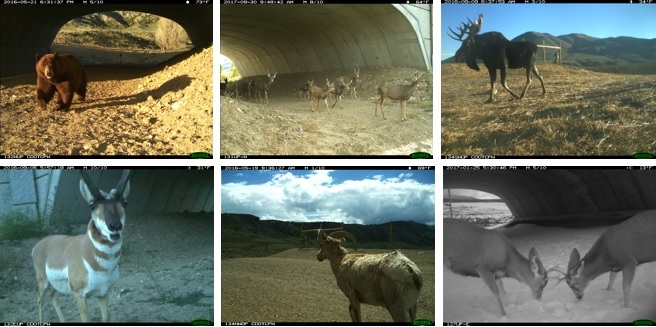 As the second phase of the project was completed in December of 2016, the whole state began to take notice of the project and its impact on local wildlife and traffic.  And, once again, the project's success was confirmed with the March, 2018 release of the Year 2 Progress Report prepared by ECO-Resolutions of Golden, Colorado (see below for the download).  The report included monitoring results for both phases of the project, including all 7 crossing structures, and across 2 winter seasons (2015-2016, and 2016-2017).  Participating in the study were researchers from CO Parks & Wildlife (CPW), CO Department of Transportation (CDOT), US Fish and Wildlife (USFWS), and ECO-Resolutions.  A few highlights of the report, from the executive summary:
The wildlife crossing structures have met or exceeded expectations overall; in Year 2 alone, 15,202 mule deer successfully crossed over or through the crossing structures, with a success rate of 83-99%. Nearly half of all those crossings occurring on the 2 overpasses (see Figure 1 below).
In addition to mule deer, cameras have captured many species using the structures, including elk, white-tailed deer, pronghorn, black bear, bobcat, coyote, red fox, mountain lion, bighorn sheep, and moose.
Wildlife-vehicle collisions decreased markedly through both phases of the project, down 86% from the pre-construction average (see Figure 2 below).
The study also compared the effectiveness of other structures in the project, including the ability of deer guards to keep wildlife from entering the highway corridor over roads and driveways (71-87% repel rate), and the ability of escape ramps to allow animals trapped between fences in the highway corridor to escape (9-11% escape rate).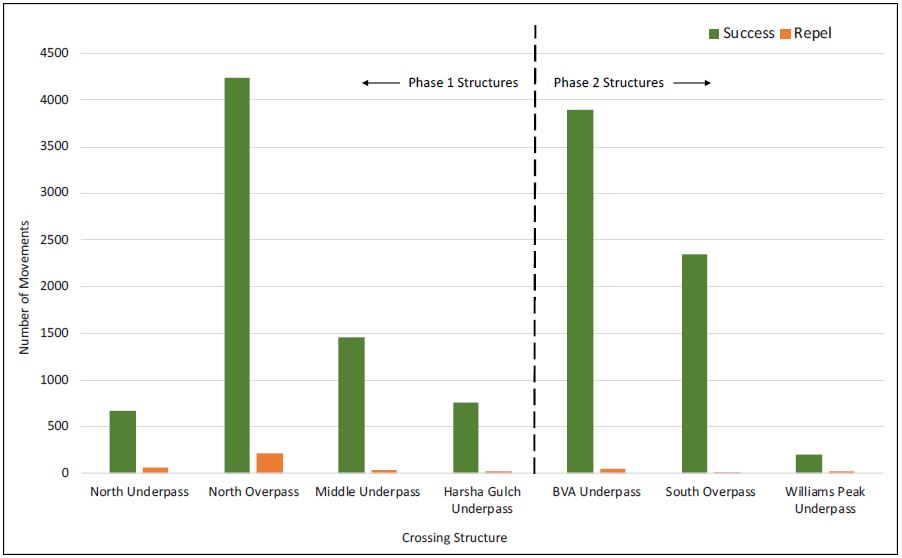 Figure 1 from the Progress Report illustrates how many success movements vs repel movements occurred at each of the 7 crossing structures during the winter of 2016-2017.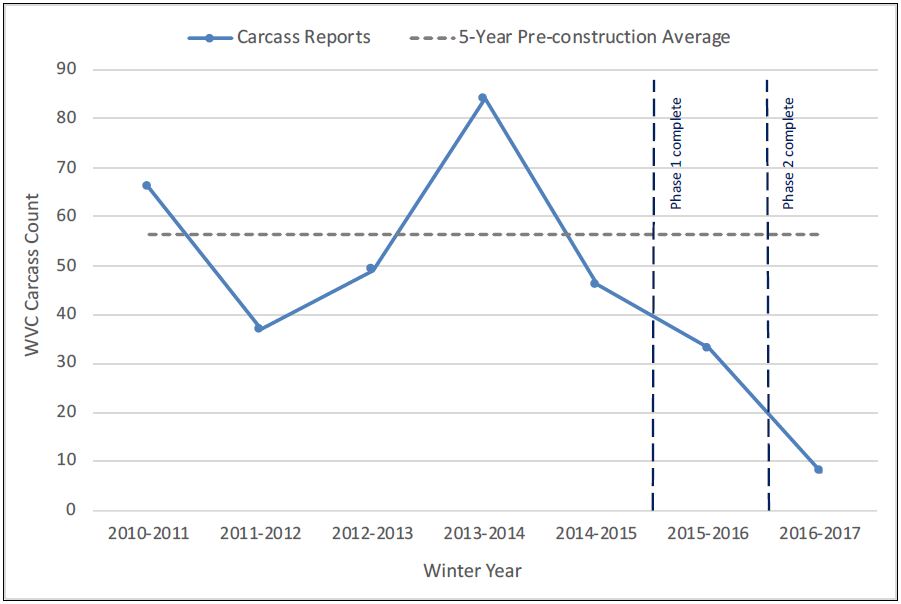 Figure 2 from the Progress Report tracks the number of wildlife carcasses counted annually from 5 years before construction began through both phases of the project.

The study will continue to monitor the project through the upcoming 2019-2020 winter, and researchers will use the information they gather to help CDOT and CPW continue to manage the structures and the fencing. The final results should be very informative, not only for the Highway 9 Project, but also for similar projects under consideration across the West.

SH9 Wildlife Monitoring Year 2 Progress Report (PDF)

Tags: community, Highway 9, wildlife