CONFLUENCE RECREATION AREA
Blue Valley Ranch has proposed as part of the land exchange, creation of the Confluence Recreation Area immediately upstream from where the Blue and Colorado Rivers meet. The change in land ownership enabled by the Blue Valley Land Exchange makes a new public recreation area possible.
Anglers will enjoy nearly two miles of additional access to the Blue River near its confluence with the Colorado River. There will be substantial stream improvements to a stretch of the river here to enhance fish habitat, making it much more productive trout water. Along with the stream improvements, trails, picnic areas, a floater takeout and wheelchair accessible fishing platforms on the river will be constructed, providing the disabled with fishing access that is not available anywhere else on the Blue River.
Construction of all the features of the Confluence Recreation Area and the extensive stream habitat improvements will be paid for by Blue Valley Ranch. The Ranch will also establish an endowment that will pay for the ongoing operation and maintenance of the area. This endowment will be a binding part of the land exchange agreement.
View the Final Design for Confluence and Recreation Area
---
VIDEO - CONFLUENCE DAY USE AREA
---
CONFLUENCE RECREATION AREA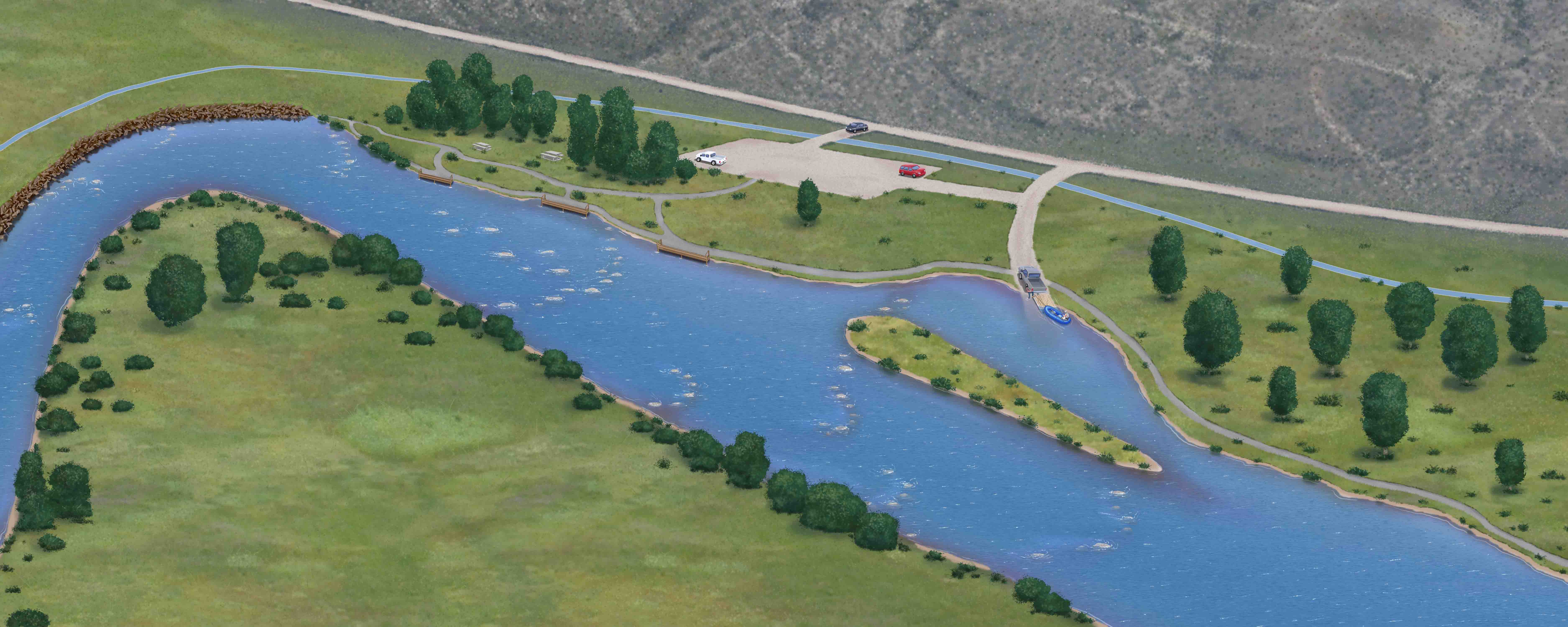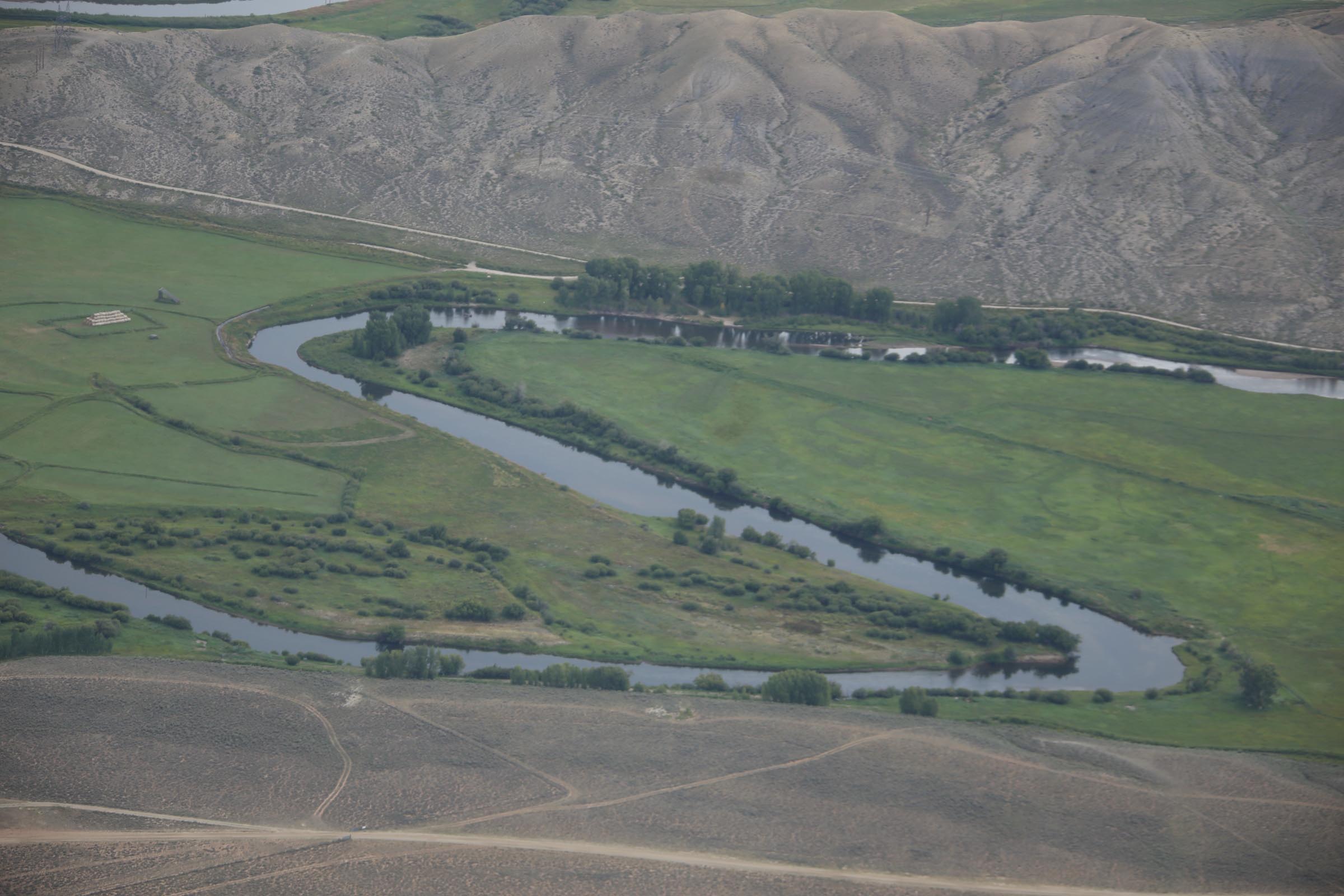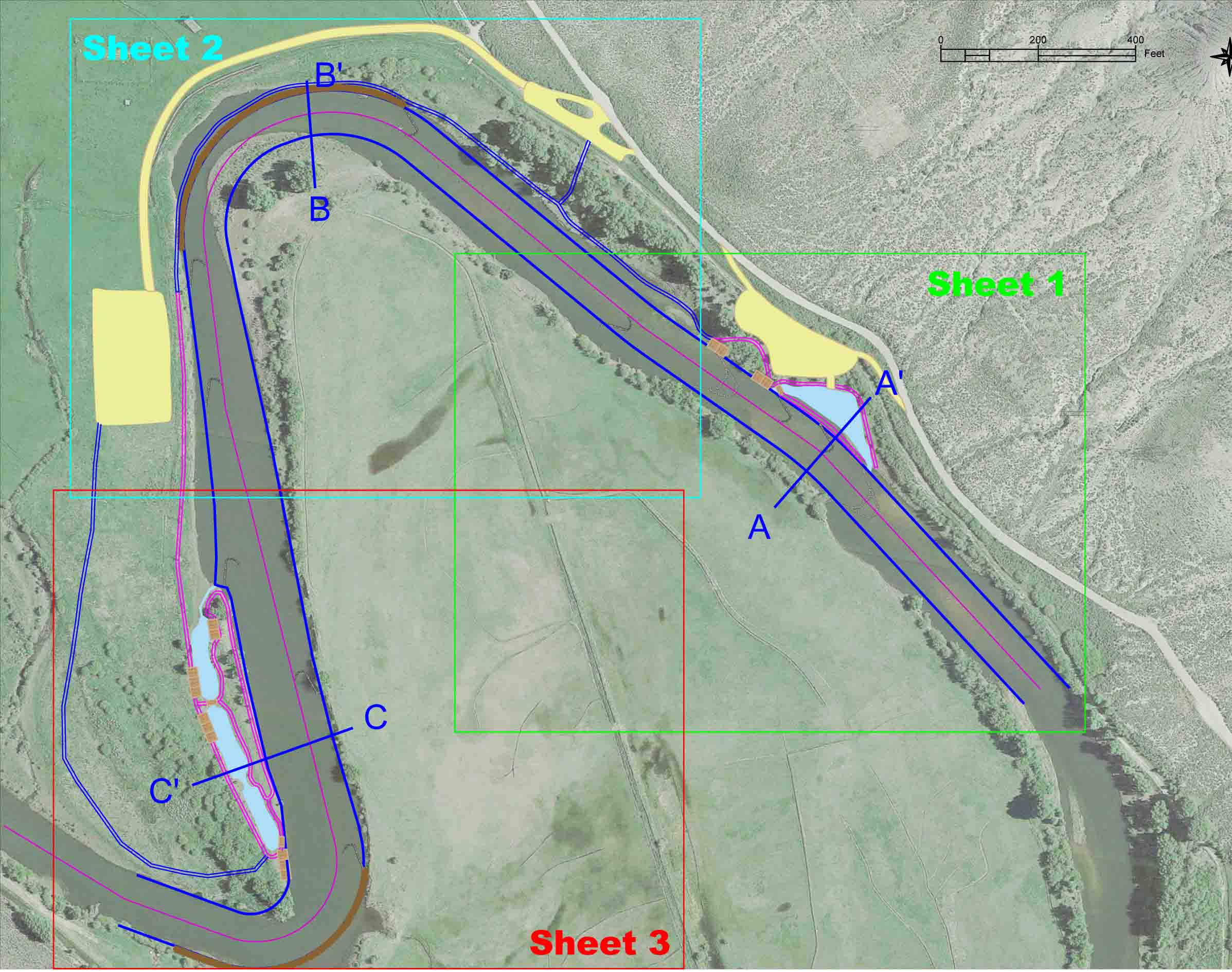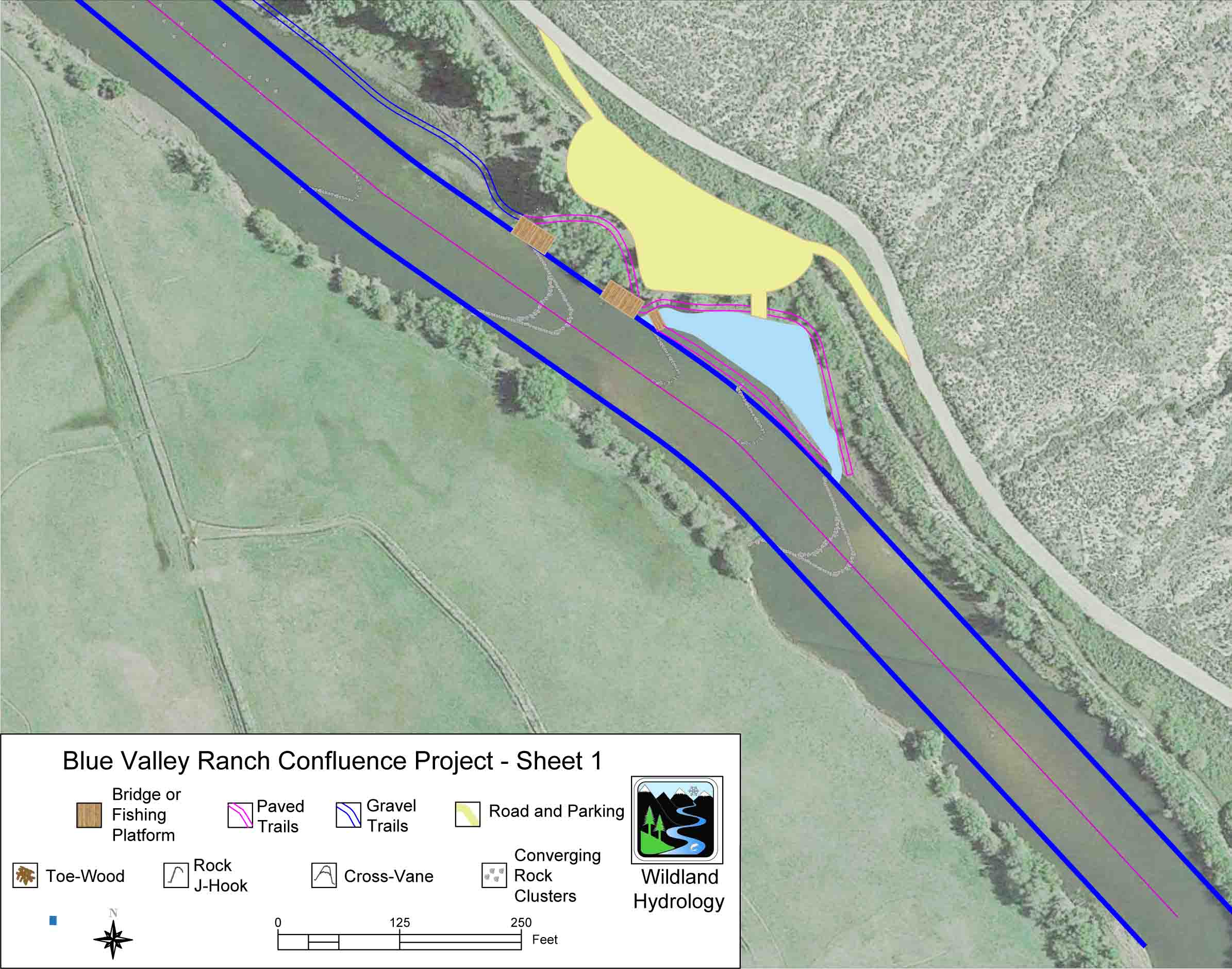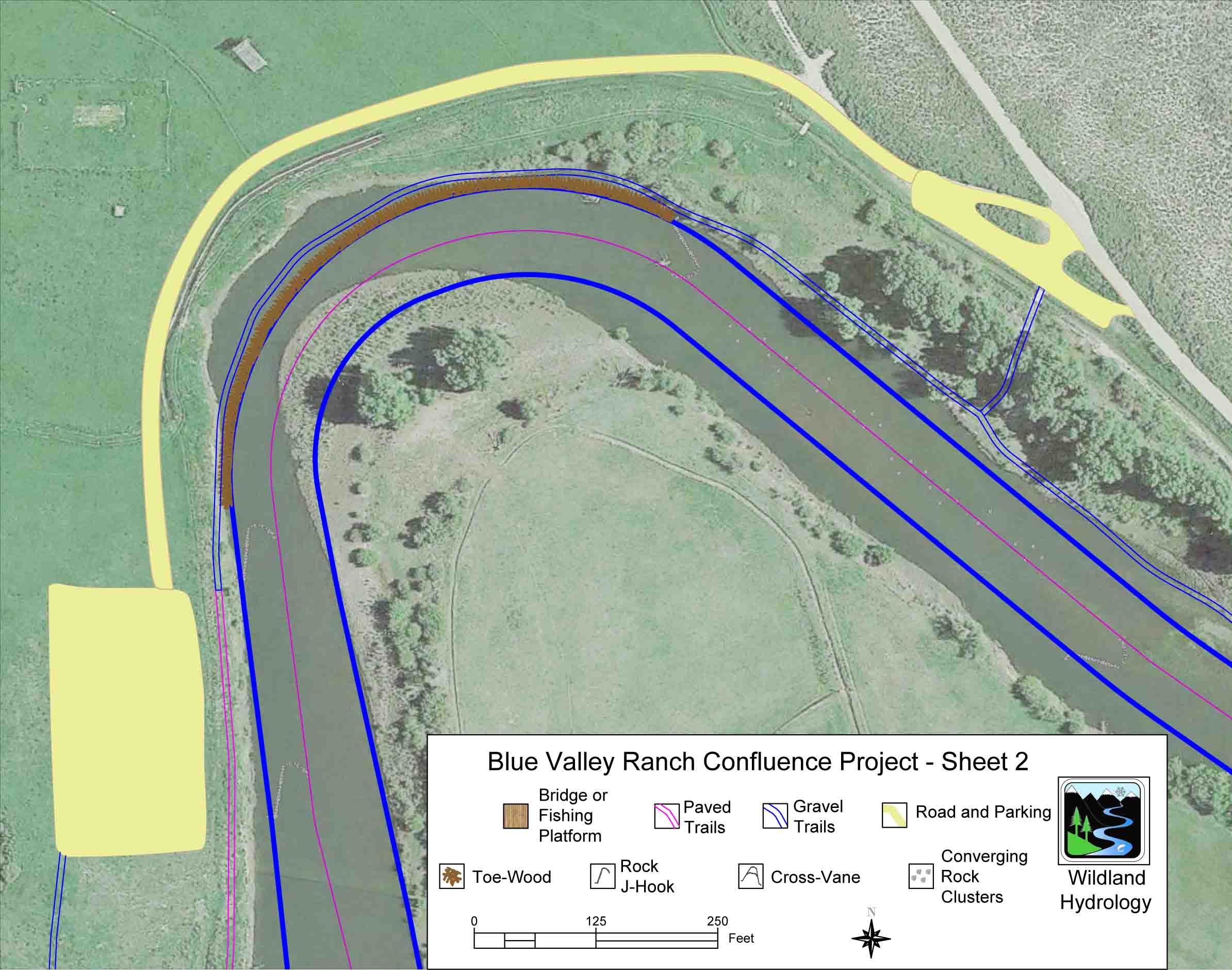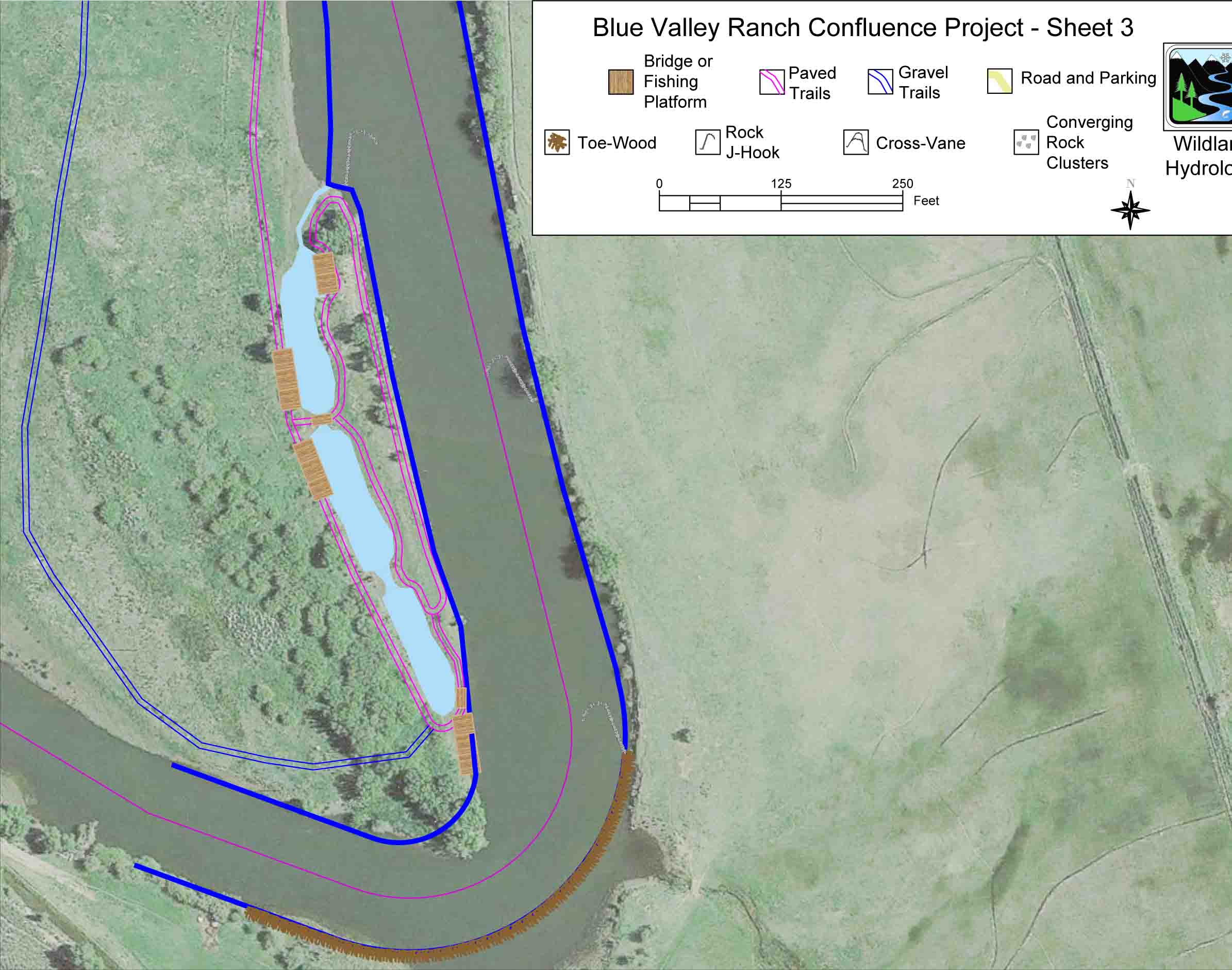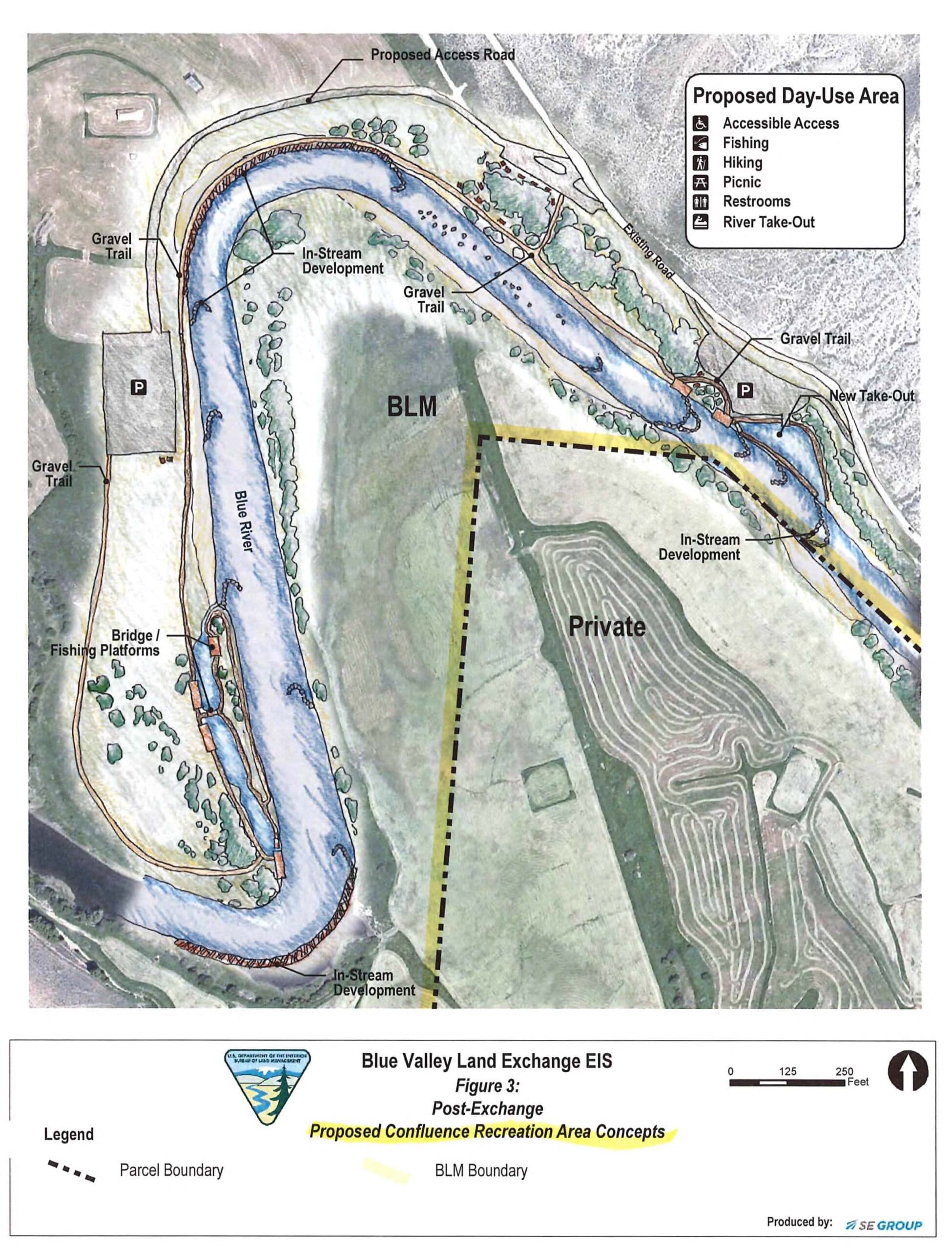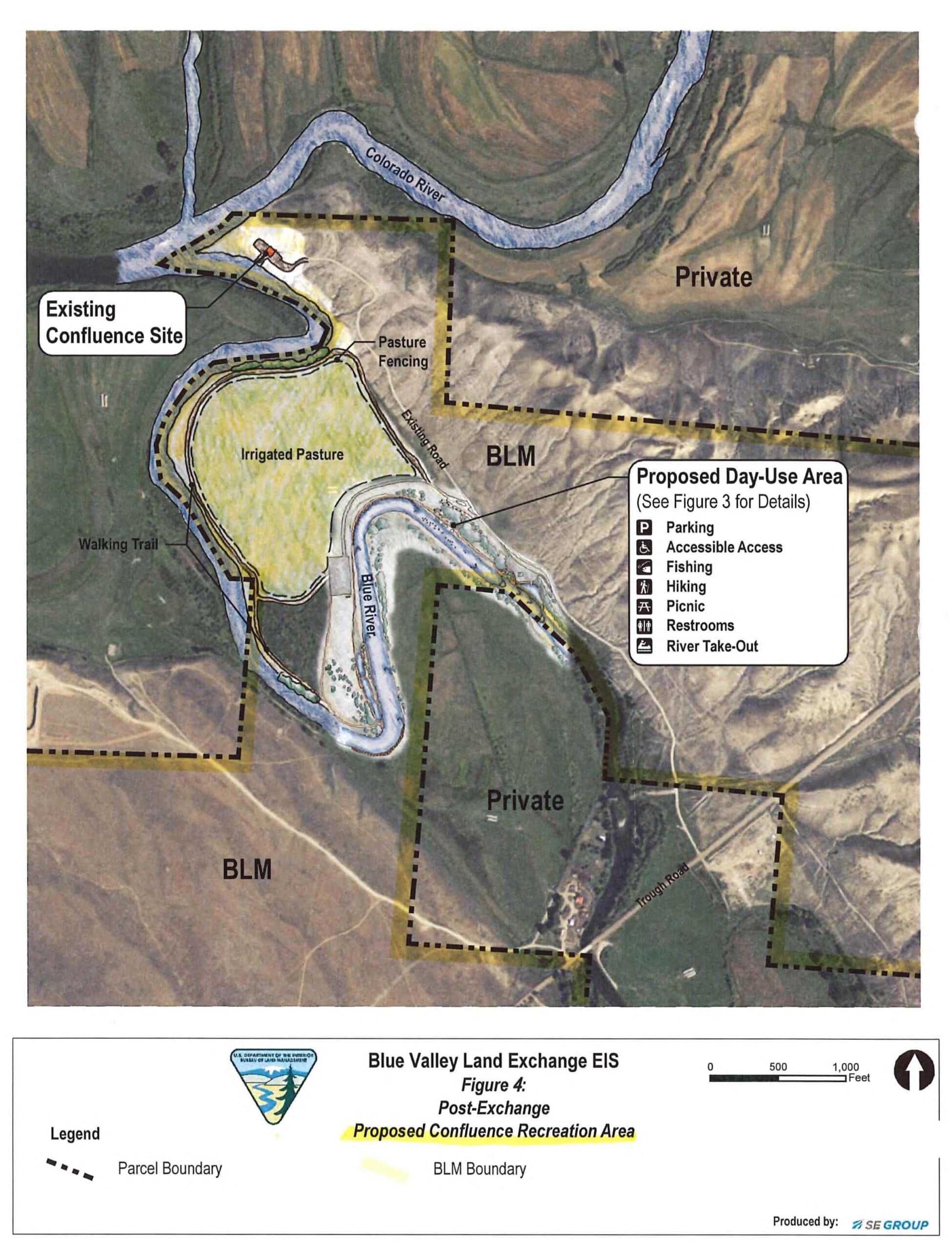 ---
AN EXAMPLE OF ACCESSIBLE FISHING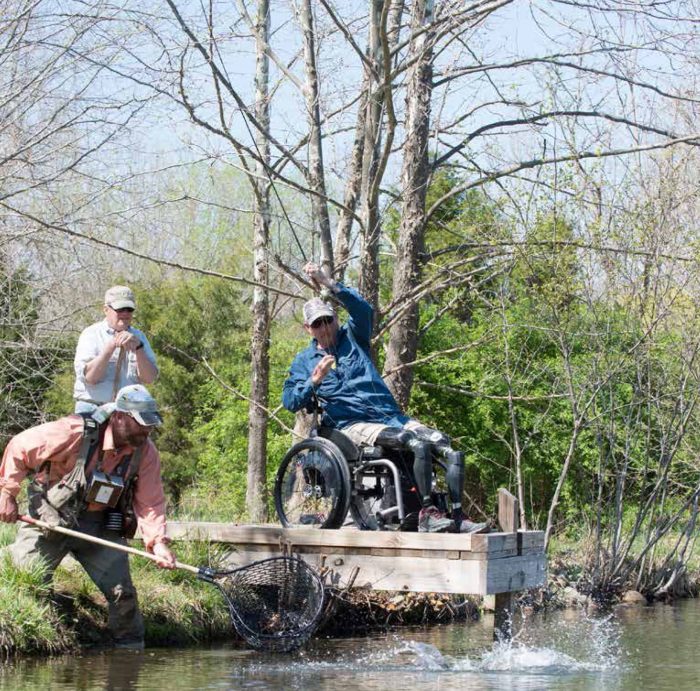 An example of wheelchair accessible fishing. Photo Courtesy of Project Healing Waters, a non-profit program that assists the recovery of disabled active duty military personnel and veterans.  More information about Project Healing Waters can be found here: http://projecthealingwaters.org
You can learn more about the group's partnership with Blue Valley Ranch by clicking here.