CONFLUENCE RECREATION AREA
Blue Valley Ranch has proposed, as part of the land exchange at its expense, creation of the Confluence Recreation Area (CRA) about one mile upstream from where the Blue and Colorado Rivers meet.  The change in land ownership made possible by the Blue Valley Land Exchange makes a new public recreation area possible; making investments now at this site will realize what the land ownership makes possible.
Several years ago Blue Valley Ranch began working with a team of experts (Wildland Hydrology and Matrix Design Group).  They were tasked with developing a concept for recreational and aquatic habitat improvements for the BLM and the public to consider.  The conceptual drawings, maps, and Report you see here may have some differences; they reflect the evolution of several years of that design work and consultation with BLM.
The Recreational Enhancement concepts are proposed for analysis as part of the EIS process.  Blue Valley Ranch is proposing them as Enhancements that would occur if the land exchange is approved.  The BLM has not made a decision as to whether it will approve the land exchange and, if so, whether it will approve implementation of the Enhancements.
The EIS process allows the public to comment to BLM as to whether the Enhancements should be approved, as proposed or not, or perhaps revised.  The Enhancements as now proposed for the CRA would be implemented and paid for by Blue Valley Ranch if the BLM approves both the land exchange, as proposed, and the Enhancements.
The CRA is intended to provide the public with enhanced access to the Blue River for a variety of recreational activities. It will include a picnic area, walking trails, a take-out for river floaters, wheelchair-accessible fishing access and significant fishery habitat enhancements to this stretch of the Blue River. The benefits of those river habitat improvements will enhance the fishery for another mile, all the way to the confluence of the Blue and Colorado rivers.
View the Final Design for Confluence and Recreation Area
---
CONFLUENCE RECREATION AREA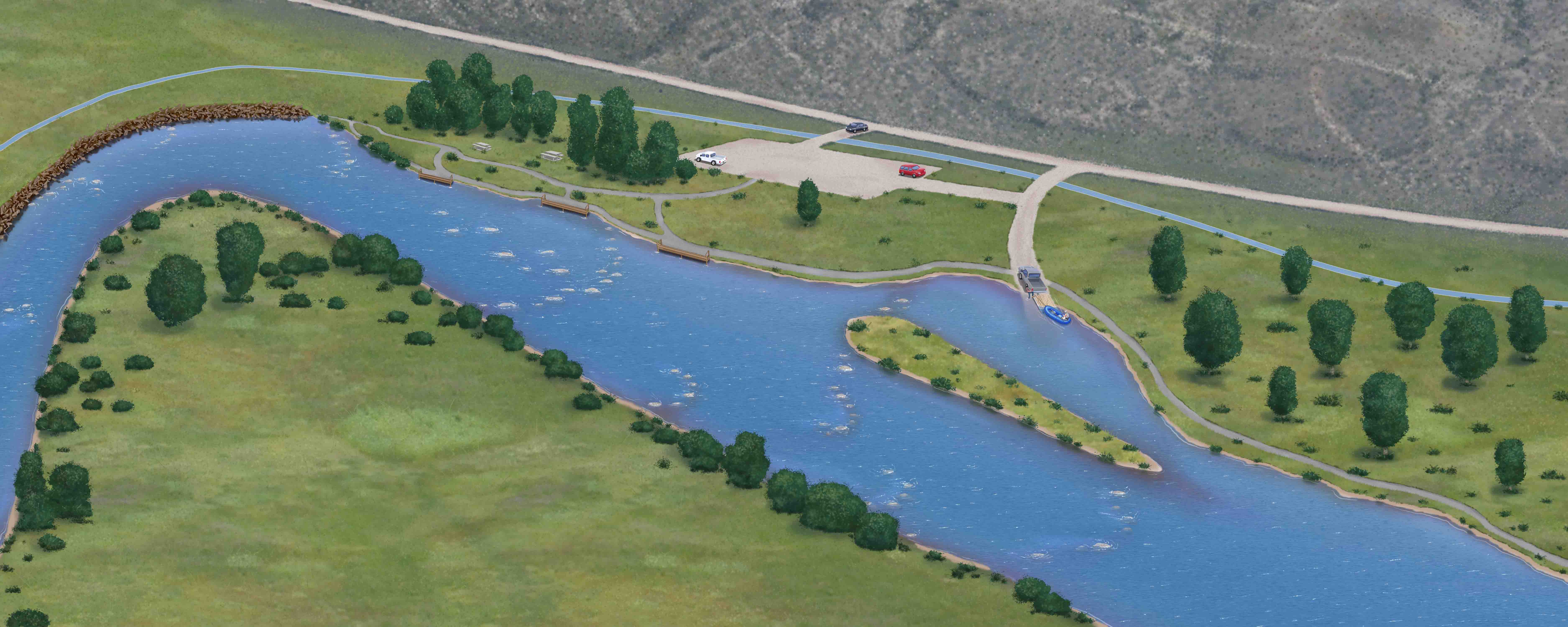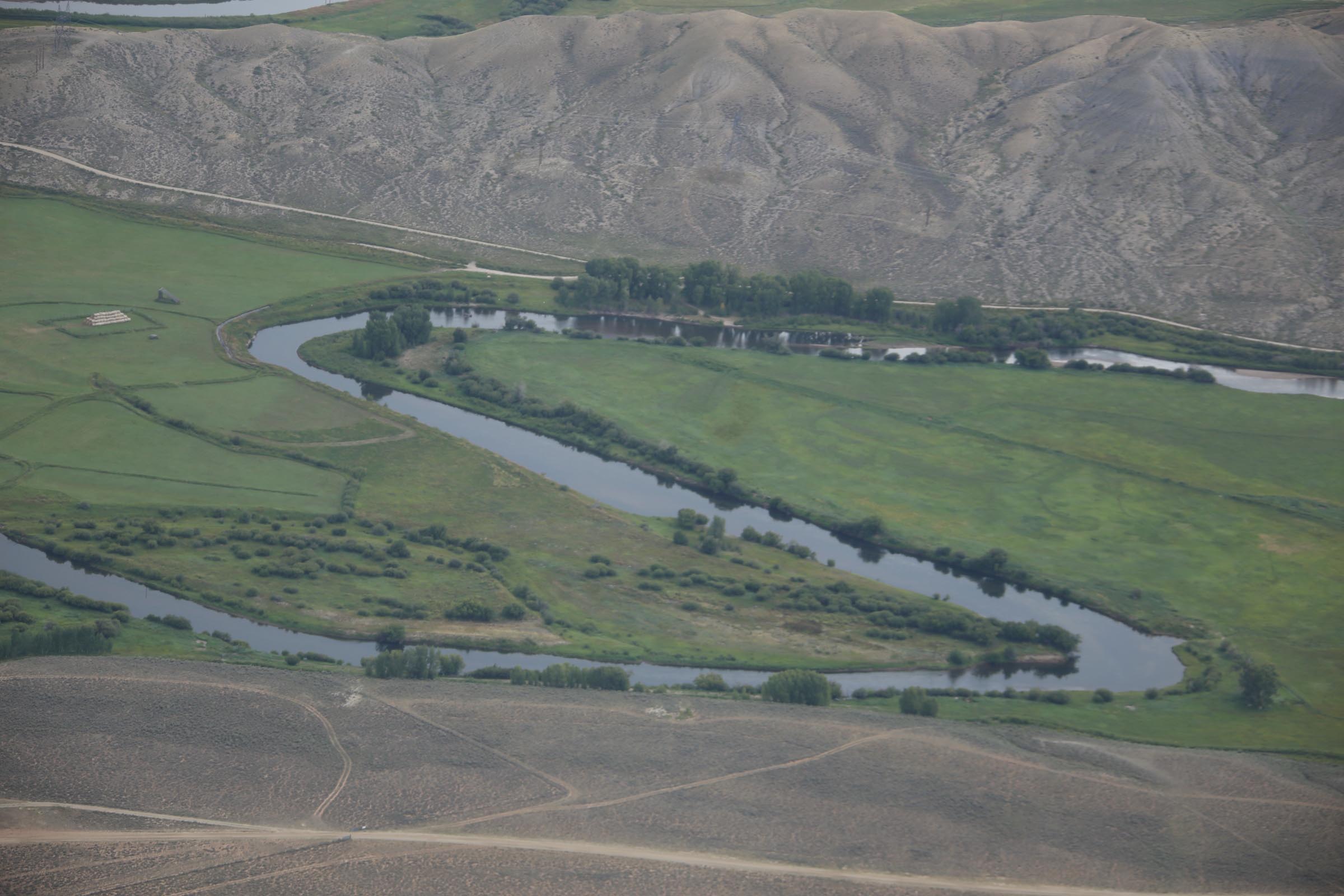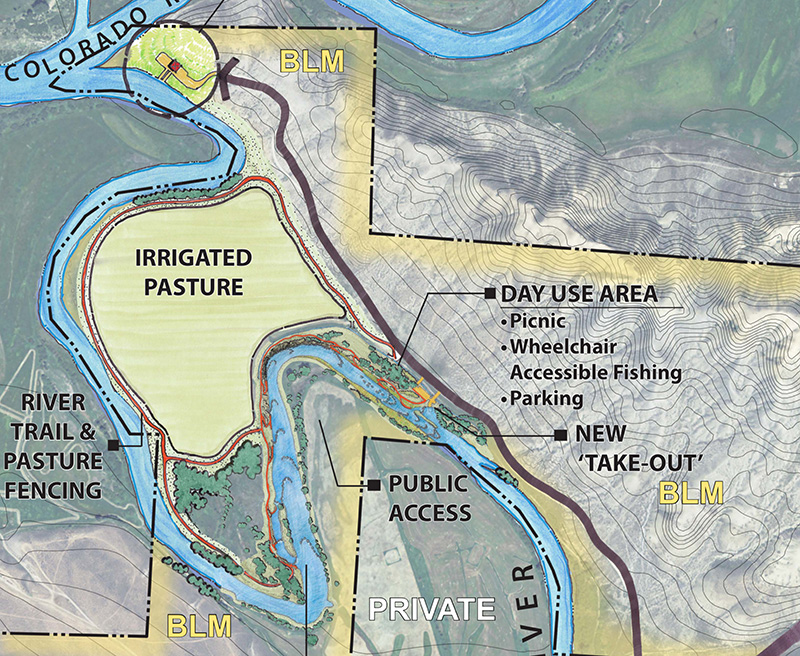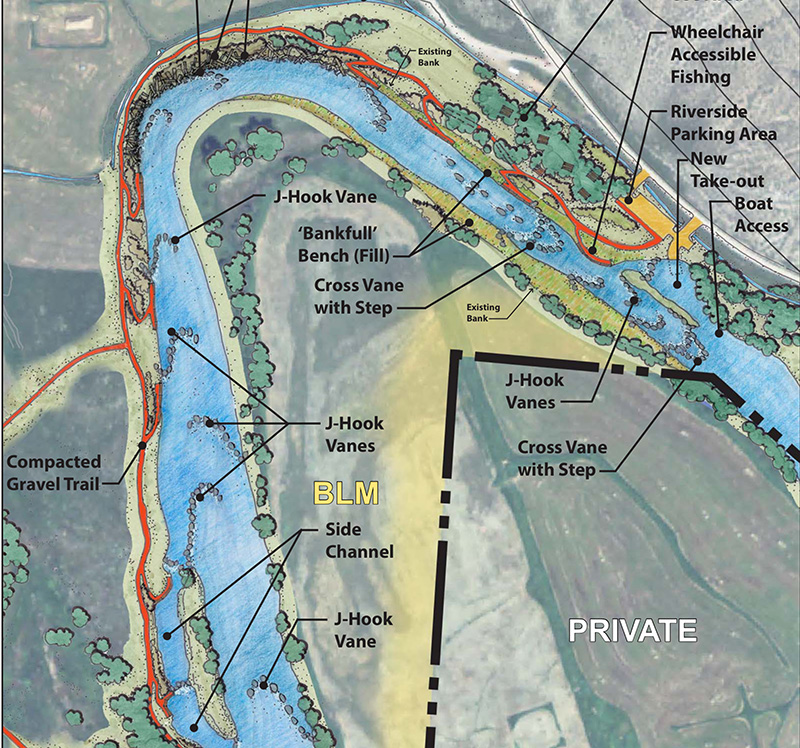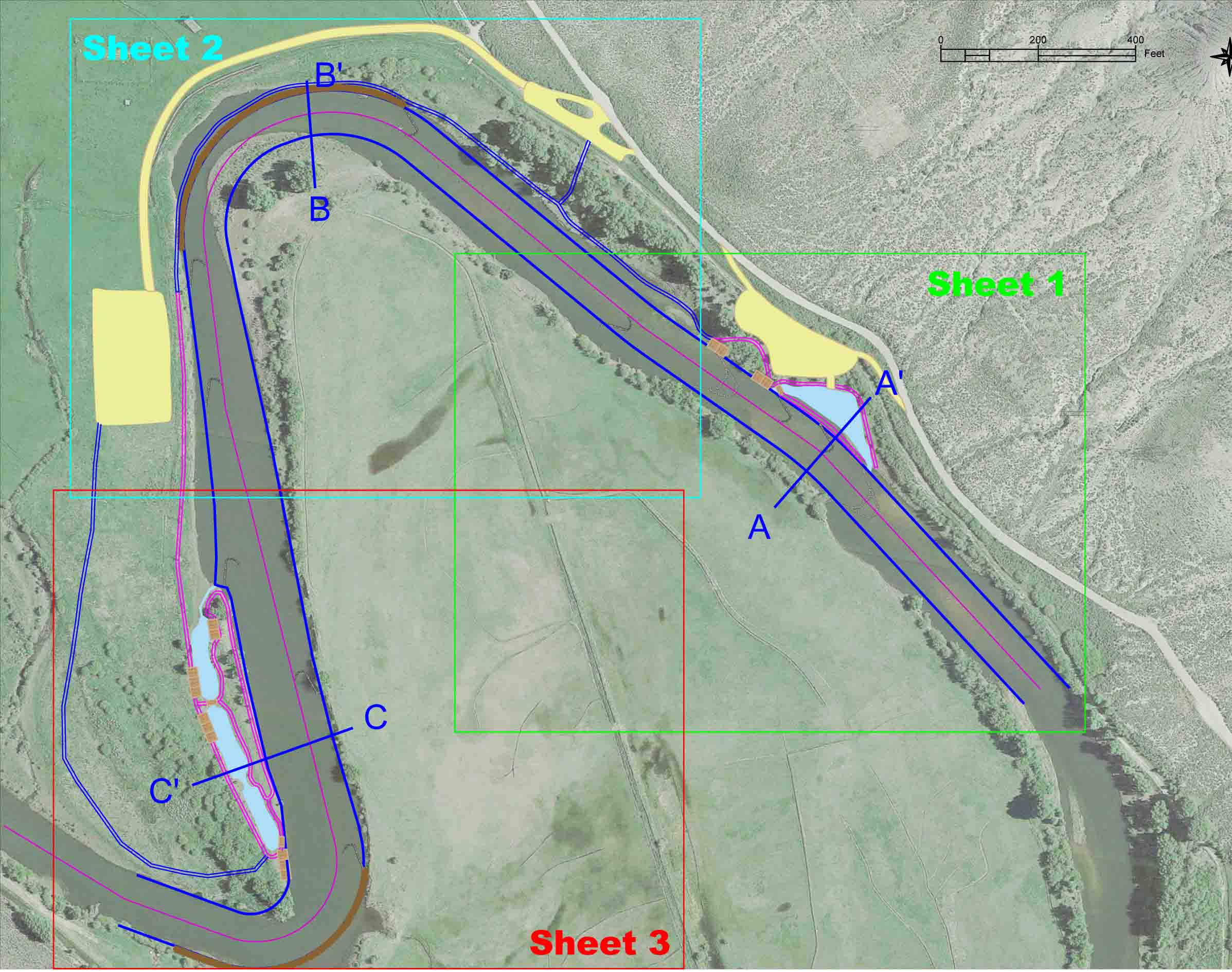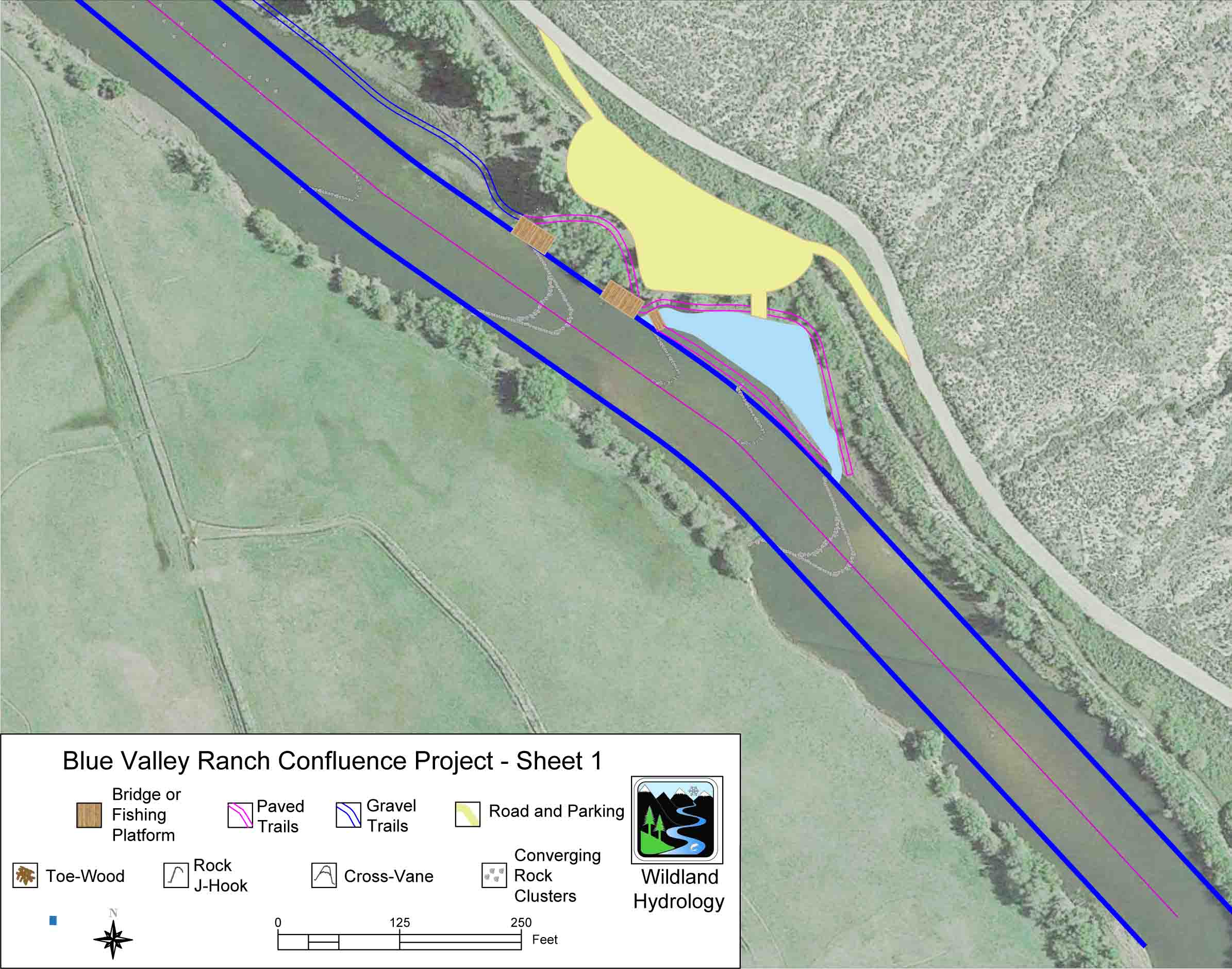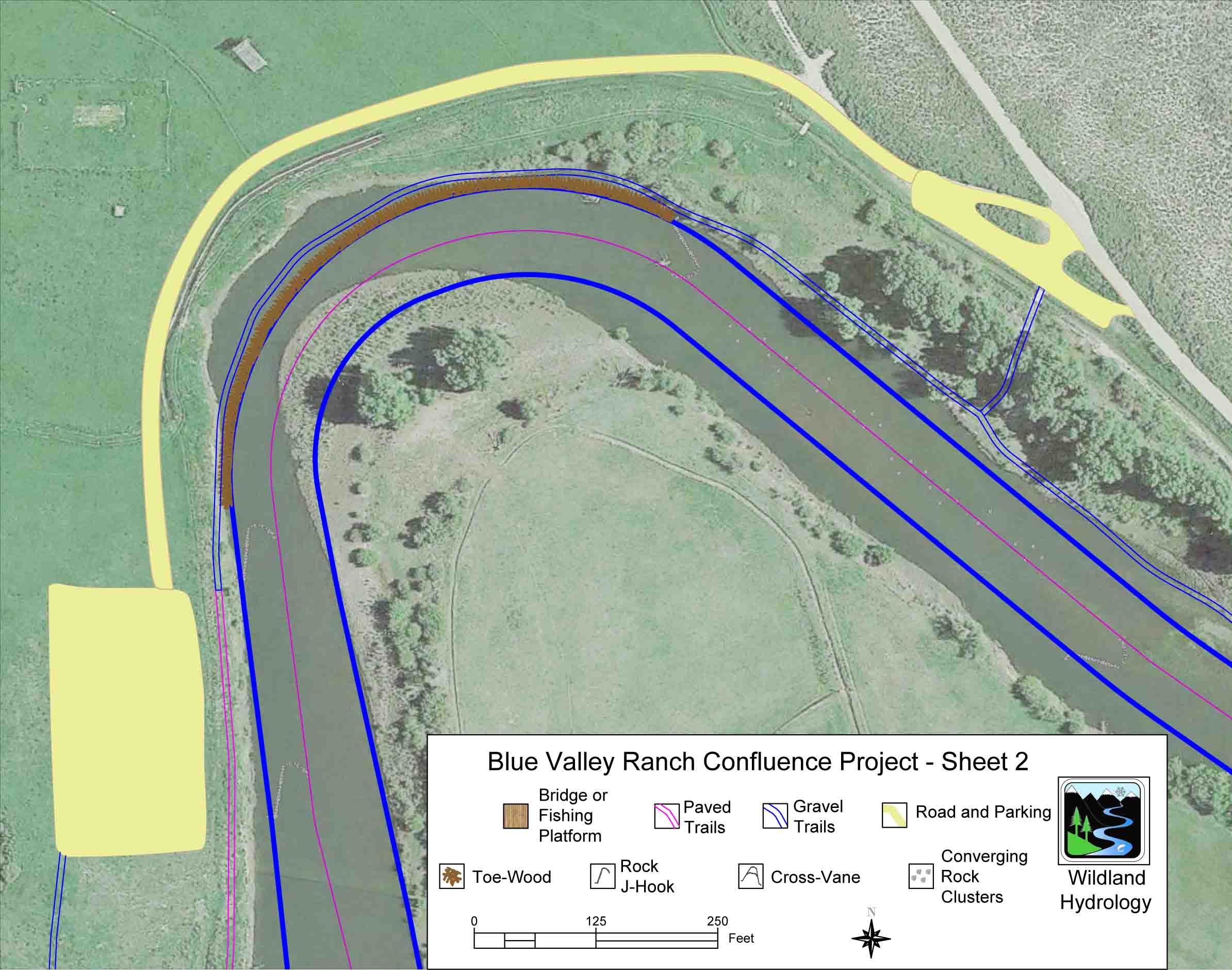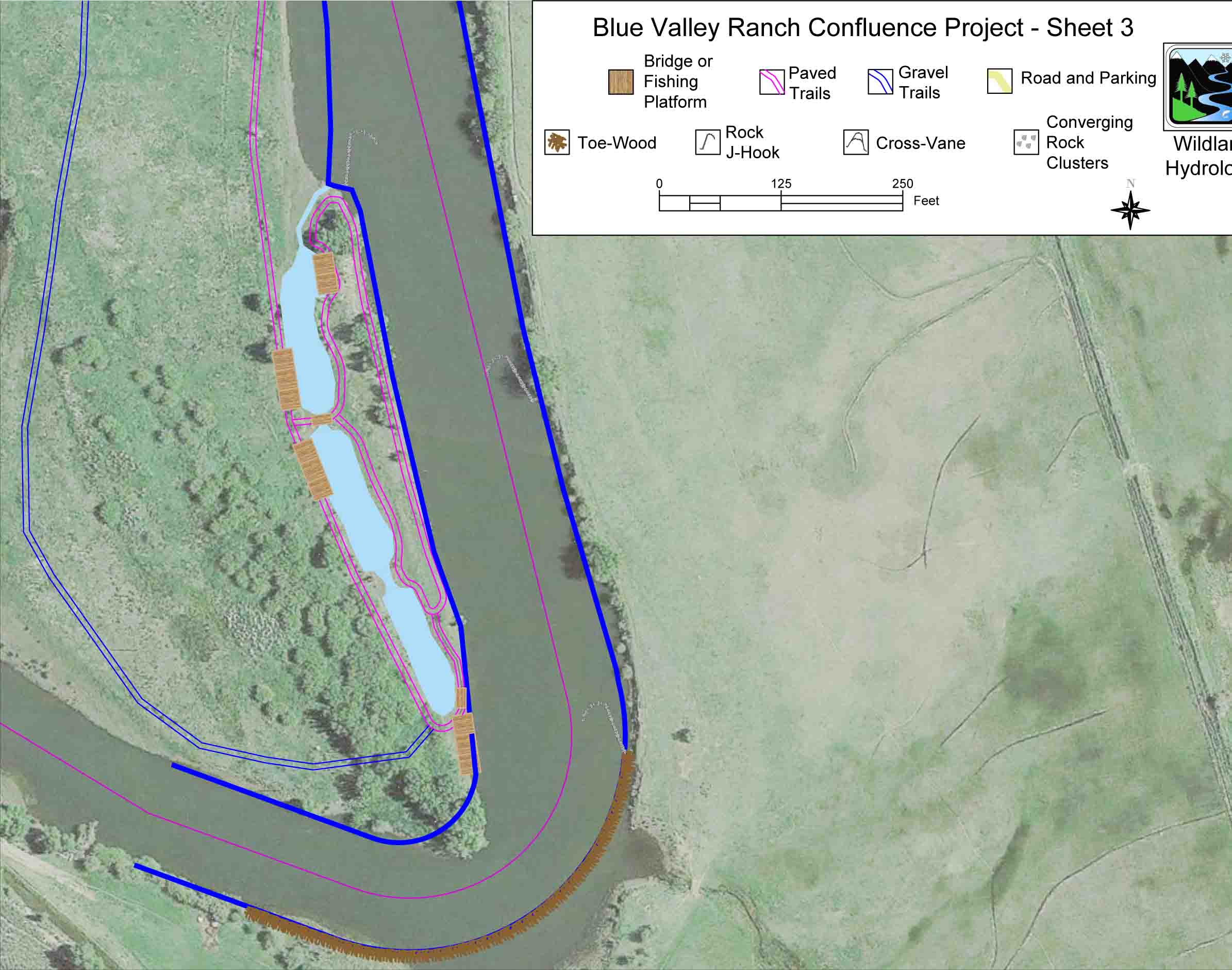 ---
AN EXAMPLE OF ACCESSIBLE FISHING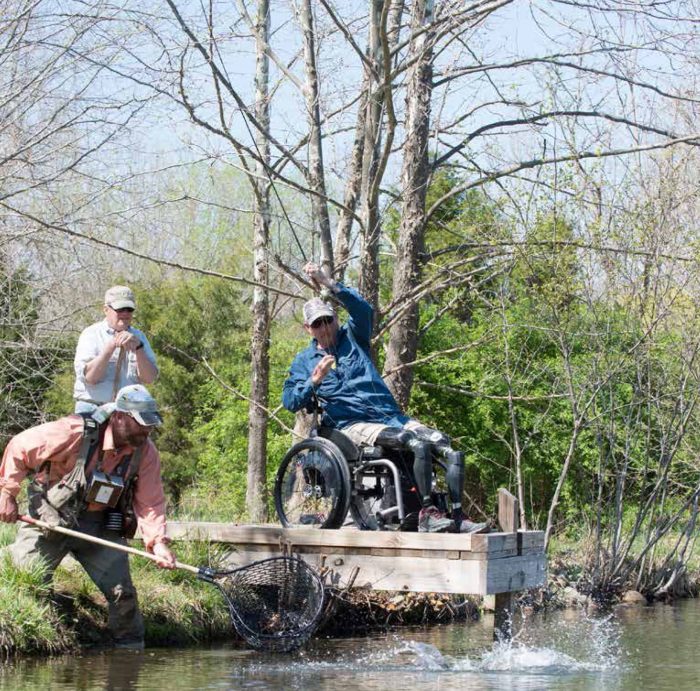 An example of wheelchair accessible fishing. Photo Courtesy of Project Healing Waters, a non-profit program that assists the recovery of disabled active duty military personnel and veterans.  More information about Project Healing Waters can be found here: http://projecthealingwaters.org
You can learn more about the group's partnership with Blue Valley Ranch by clicking here: https://bluevalleyranch.com/project-healing-waters-2013/
---
Pre/Post Land Exchange