Repeat Photography: 13 Years Following Prescribed Fire
Re-introducing natural disturbances like fire have been a big part of Blue Valley Ranch's plan to manage for diversity in its vegetation communities.  While a prescribed fire program presents several challenges to implementation, it is worth the effort as the result is a more resilient and diverse ecosystem, as documented in the following series of photos taken from a permanent photo point.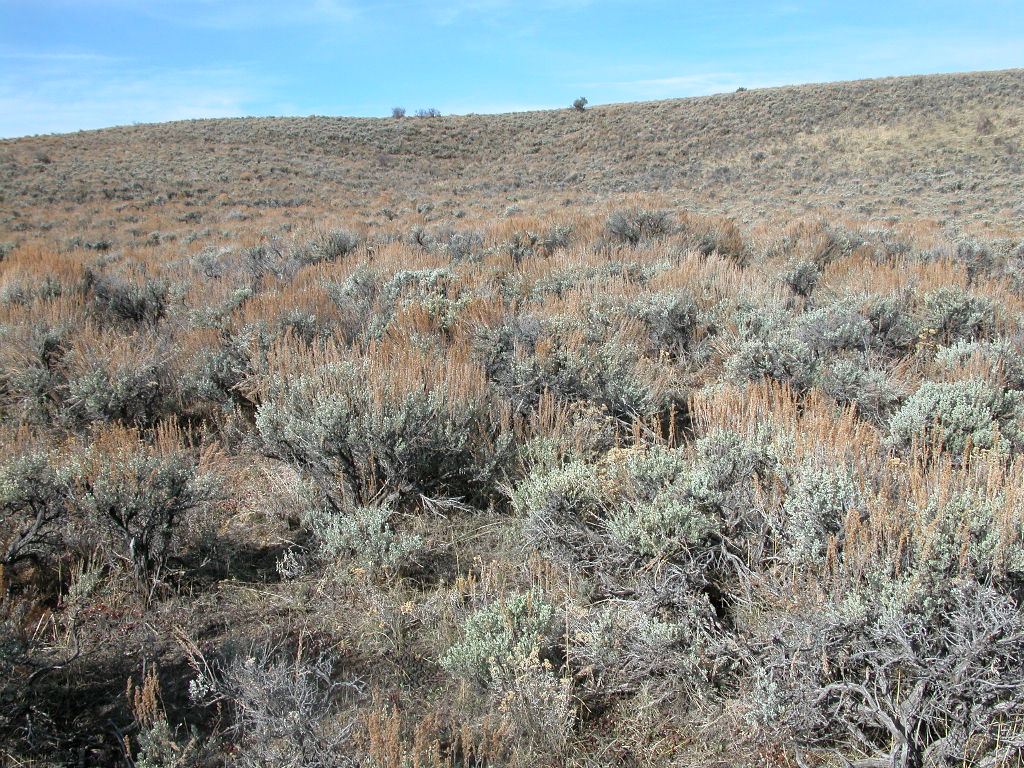 The day before the planned burn, we set up a series of photo points to capture pre-burn conditions and, hopefully, post-burn conditions.  This is one of several photo points for this planned burn, showing a mature sagebrush ecosystem.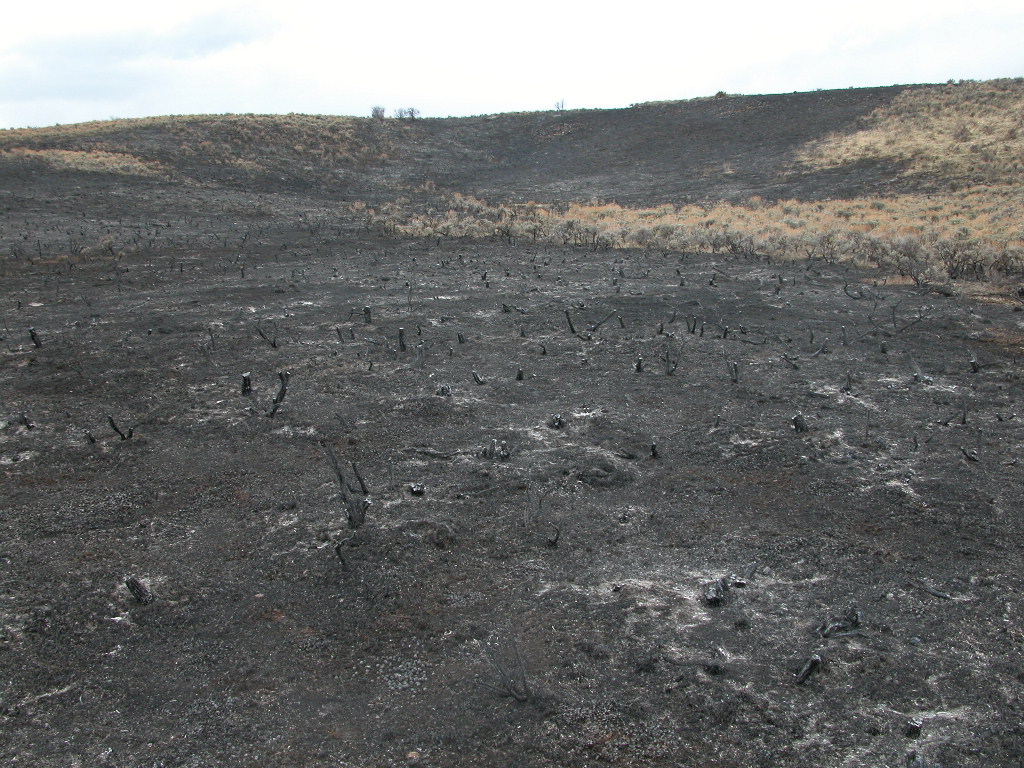 2004 – This photo, taken three days after the previous one, shows how the fire burned in a nice, mosaic pattern which maximizes edge habitat at the boundary of burned and unburned areas.  Photos taken from this photo point over the following several months documented how the site recovered from prescribed fire through the first season following the burn.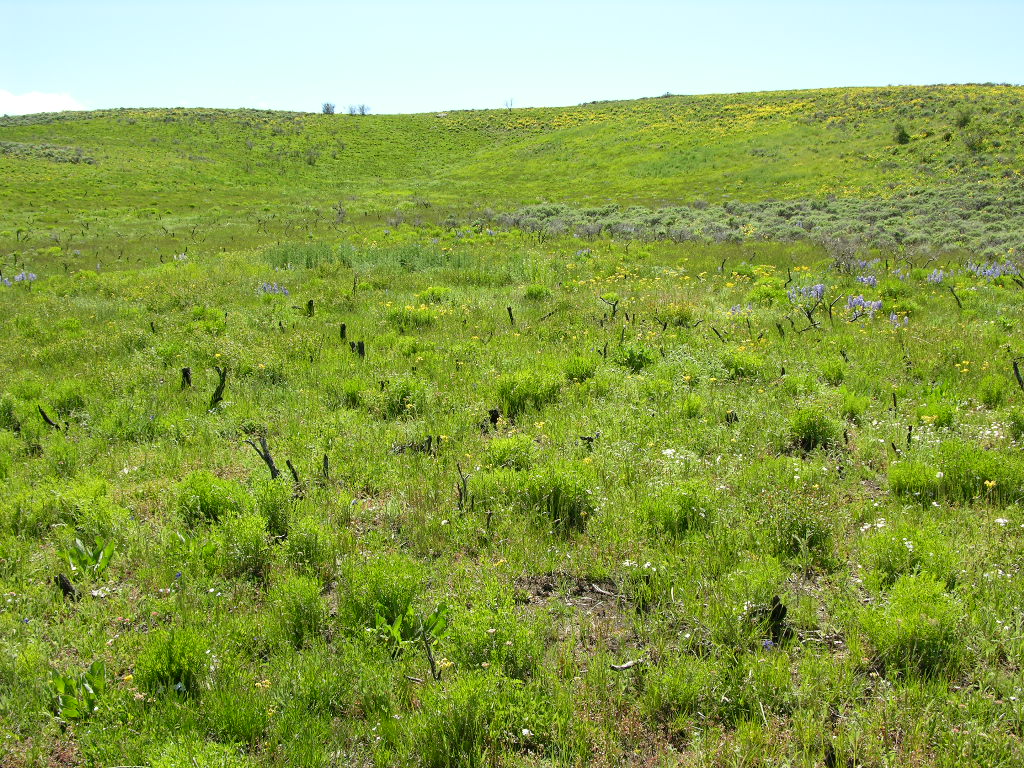 2005 – One year later, this June photo shows lush vegetative regrowth, high species diversity, and very little bare ground.  While an increase in rabbitbrush abundance is expected this season, the fire has certainly accomplished its goals for increasing species and vegetation diversity, forage production, and habitat improvement.  The only concern is a small patch of Canada thistle visible just beyond the center of the photo, a noxious weed that will be sprayed this season.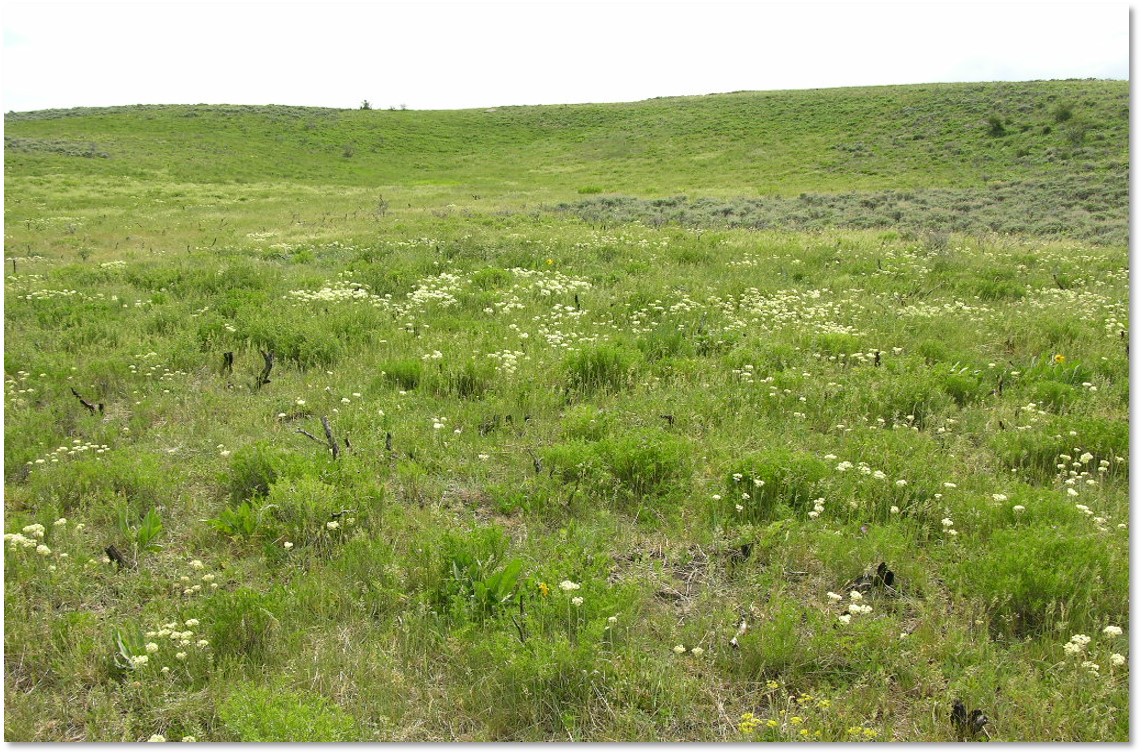 2006 – Two years post burn, and production is slightly higher than the year before. Species diversity has increased by 4-5 species over a nearby unburned (control) area.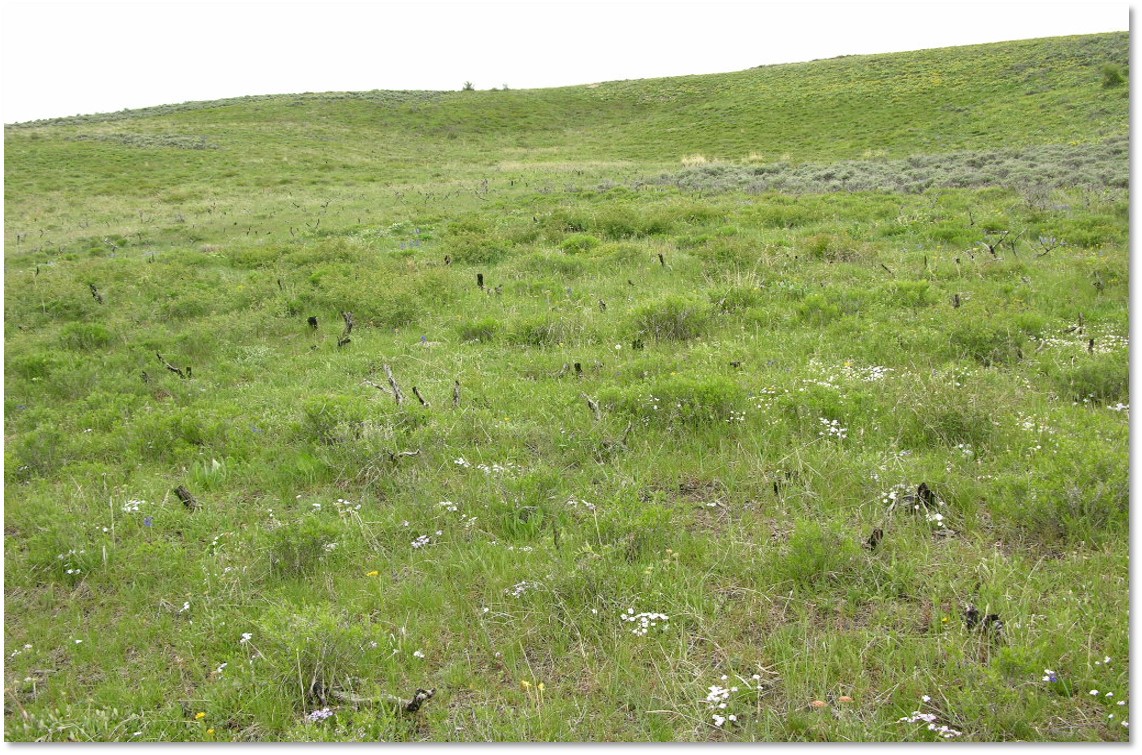 2007 – While environmental conditions, especially precipitation, have a very large impact on the site's recovery from fire, the grazing pressure from both domestic (bison) and wild (mule deer, elk, and particularly pronghorn) grazers is beginning to show.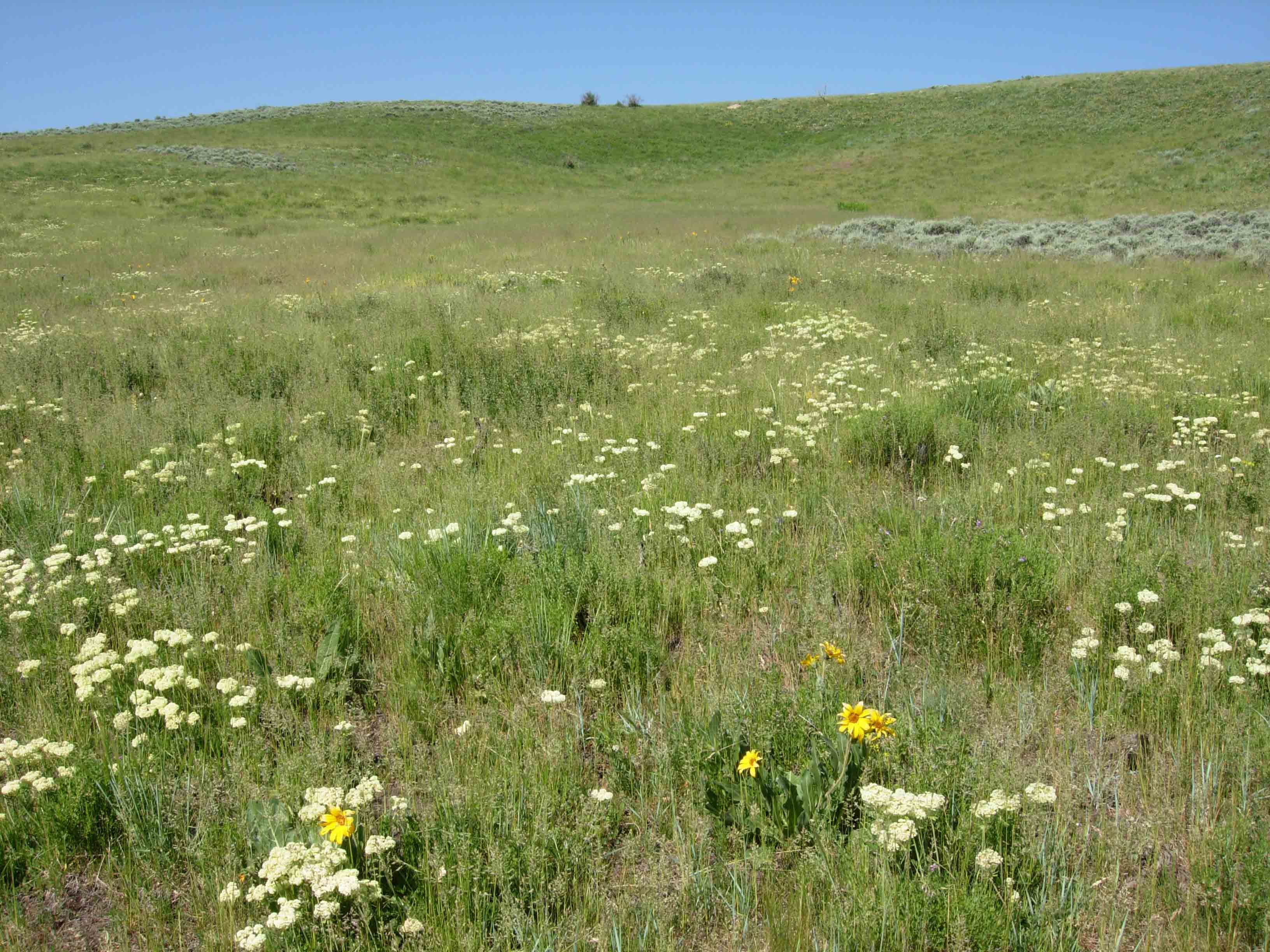 2008 – After four years, forage production has peaked at around 2,300 lbs. per acre, more than 1,000 lbs. per acre higher than the season following the burn. Utilization has also peaked, at around 800 lbs. per acre consumed by domestic and wild grazers during the season. Species diversity is also at its highest, with 48 species identified in a nearby vegetation transect, nearly 25% higher than control (unburned site).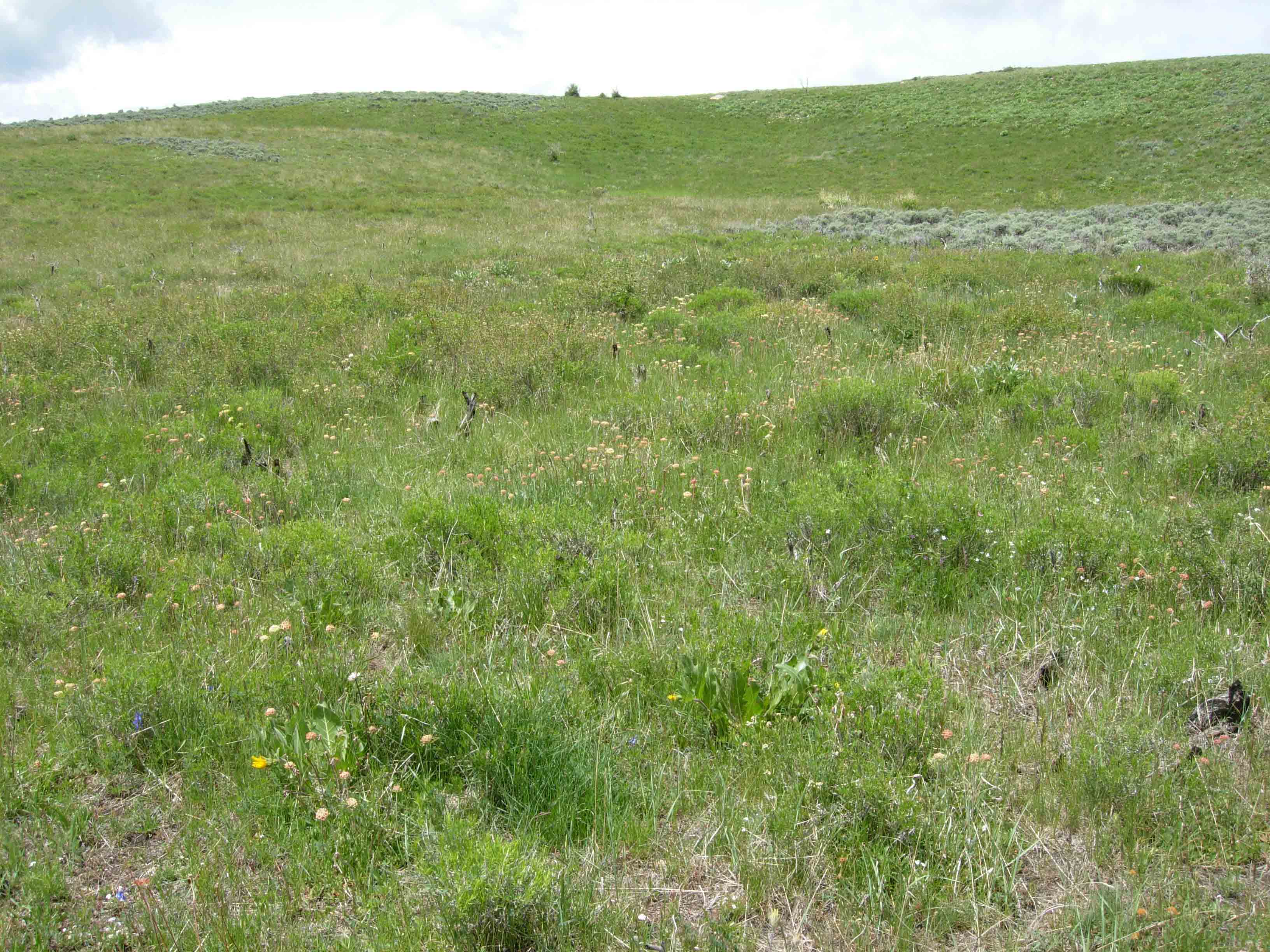 2009 – Five years post burn, and the increase in forage production has begun to level off, closely tracking precipitation from year to year. While an increase in rabbitbrush was clearly documented in the first two years following the burn, no continued increase is evident after five seasons.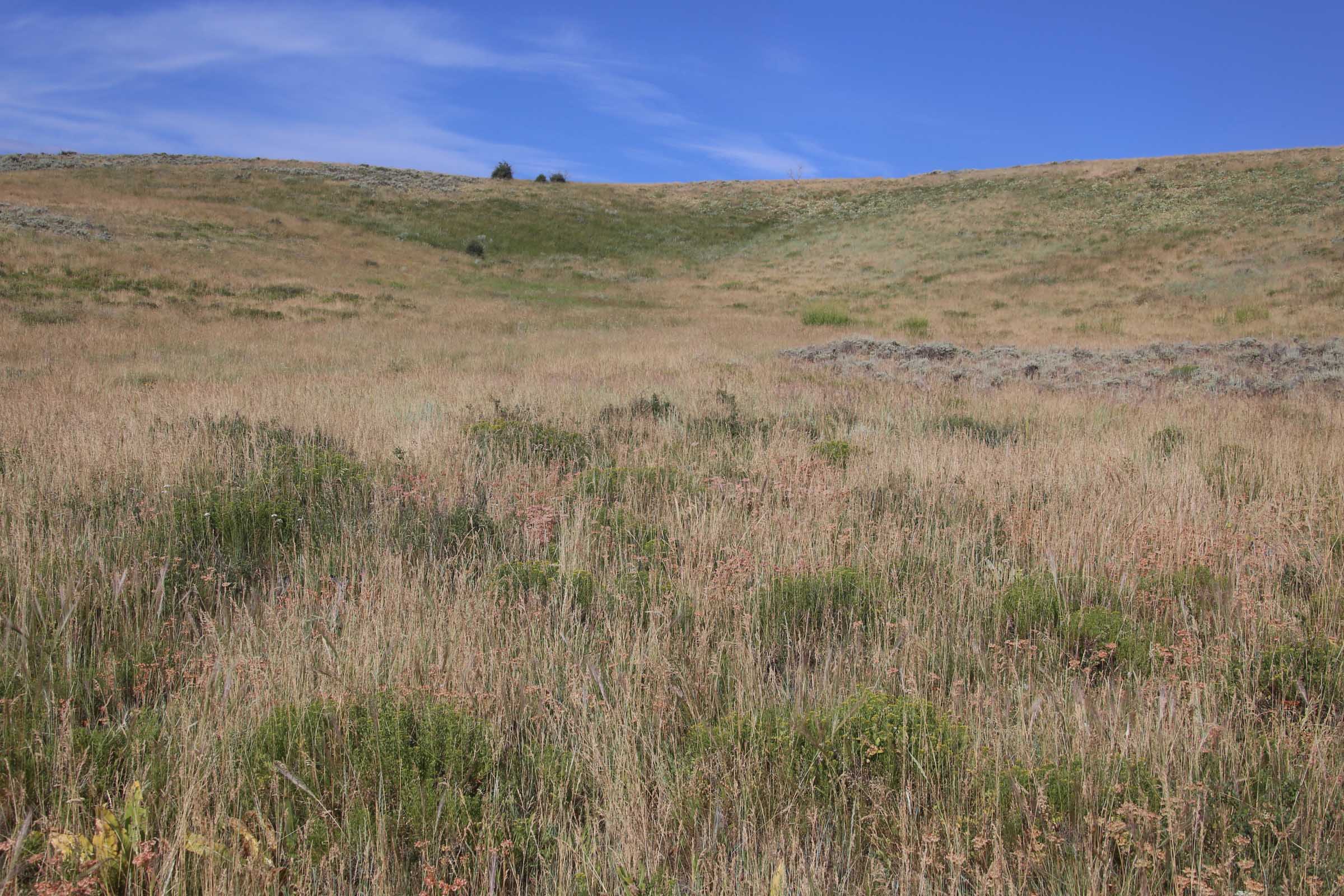 2014 – Continuing to take photos at approximately the same time of year, in late June, the site is looking pretty good after ten seasons. While no vegetation data was collected this year, a quick survey of the site revealed small, young sagebrush plants colonizing the site from the edges of the burn area.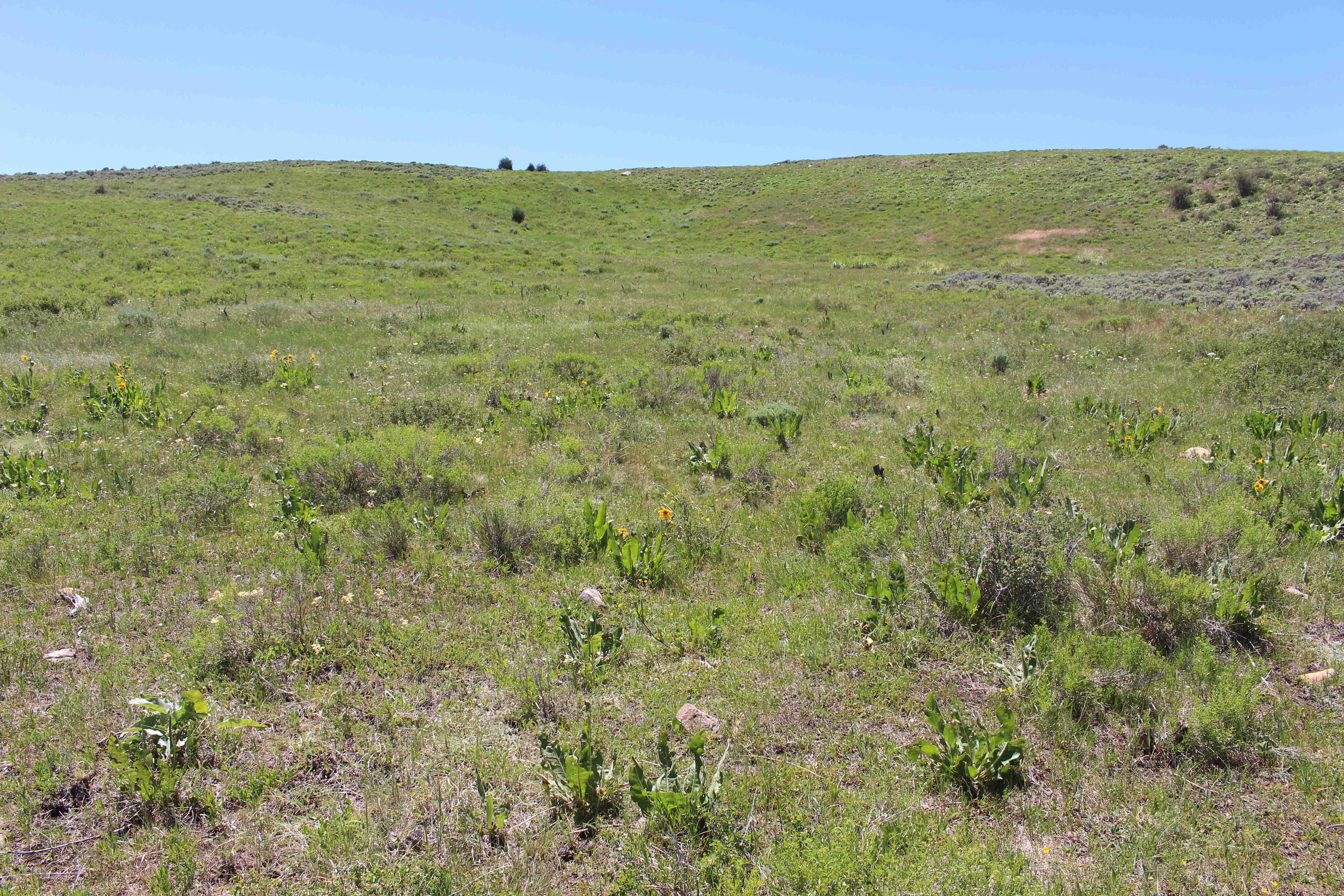 2017 – Thirteen years later, the impacts of prescribed fire are still evident, and the site is still healthy, although drought continues to be the largest factor determining annual forage production. If long-term monitoring is continued, larger changes may be documented, such as the site's transition back to a sagebrush dominated vegetation community.

Tags: Habitat, landscapes, monitoring, plants, ranching, wildlife