Green Mountain Canyon has been nearly impossible for the public to visit on foot. The Blue Valley Land Exchange will change that. This video is a look at what the public will have the opportunity to enjoy.
Everyone will enjoy greater access to the Lower Blue River under the land exchange.It will provide new and greatly enhanced access to over a mile of the river in Green Mountain Canyon where land ownership patterns and natural barriers have historically impeded pedestrian access to this reach of the Blue River. Anglers will discover a healthy brown trout population in the canyon. Hikers and campers will have the opportunity to explore a beautiful river canyon seldom before visited.
An existing BLM road off of Highway 9 will lead to a trailhead and parking area. From there, an existing trail will take visitors across what is currently a part of Blue Valley Ranch but will be conveyed to the BLM as Parcel 10 (BVR-10 on the map) in the land exchange. The existing trail would then connect with a proposed trail on National Forest Service land to the Blue River and access to Green Mountain Canyon. The exchange of Parcel 10 to the BLM will create the public gateway to the Canyon.
BVR-2, BVR-3 and BVR-9 are additional parcels of Blue Valley Ranch land that will be conveyed to the BLM as part of the exchange consolidating public ownership of land.
---
GREEN MOUNTAIN RECREATION AREA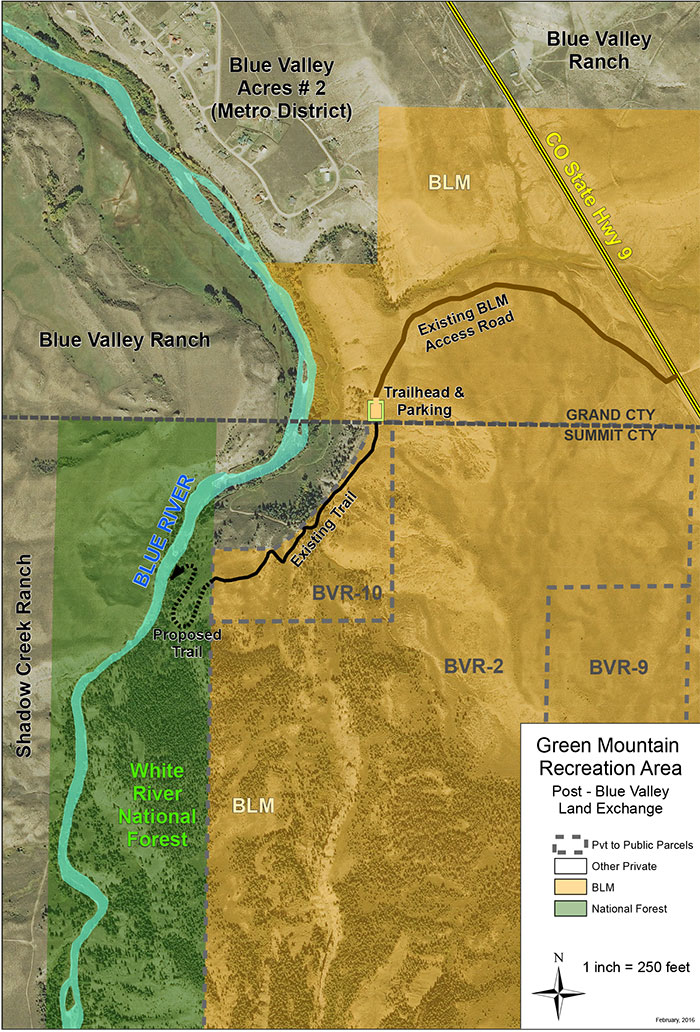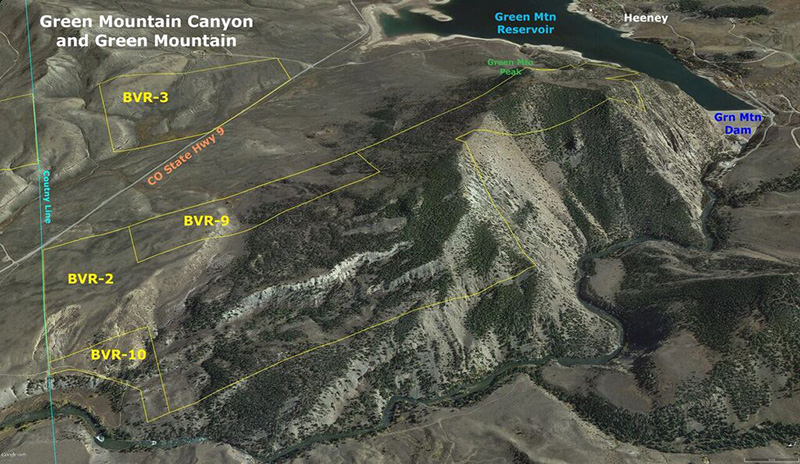 ---
PRE/POST LAND EXCHANGE