BLM Invites Public Comment on Blue Valley Land Exchange Proposal
BLUE VALLEY RANCH AND THE U.S. BUREAU OF LAND MANAGEMENT ARE ENGAGED IN A PROCESS TO EXCHANGE PRIVATE LAND PARCELS FOR PUBLIC LANDS.
Once completed, the land exchange will meet several objectives established by the BLM to promote more effective natural resource management on public lands and make those lands more accessible to the public. The exchange will also create new recreational features along the Blue River for the public.
The mission of Blue Valley Ranch is conservation and agriculture. The Ranch lies adjacent to public lands along the Blue River in Grand and Summit counties. In addition, there are BLM parcels that sit within the Ranch's boundaries. Some of those parcels are surrounded by private land and are inaccessible to the public. Additionally, there are public lands that are not accessible to the public because entry would require crossing private property. Once completed, the proposed exchange will consolidate both public and private lands so the BLM and Blue Valley Ranch can better manage them.
The land exchange will create new opportunities for public access to both the river and adjacent land. Additional lands will become open to public access on Green Mountain and on other upland areas.  To take immediate advantage of these opportunities, Blue Valley Ranch has proposed a series of design features that it will pay for as part of the exchange. These proposed recreational design features include improvements such as: stream habitat enhancements near the confluence of the Blue and Colorado rivers with wheelchair accessible fishing access; creation of a picnic area and a walking trail; a new take-out for rafts and kayaks on the Blue River near the Colorado; a seasonal take-out and rest stop at Spring Creek Bridge on the Blue River; and a recreation trail into the lower Green Mountain Canyon north of Green Mountain Reservoir. These and other proposed features will make it possible to take advantage of the opportunities made possible by the Blue Valley Land Exchange.
On this website, the Blue Valley Land Exchange Homepage contains more detailed information regarding the proposed land exchange, the associated design features for recreational access, and much more.  BLM released its Draft Environmental Impact Statement (Draft EIS) for the Blue Valley Land Exchange on May 11, 2018.  The Notice of Availability of this Draft EIS announced a 45 comment period, which expires June 25, 2018.  The Draft EIS is available on BLM's ePlanning website for the Blue Valley Land Exchange.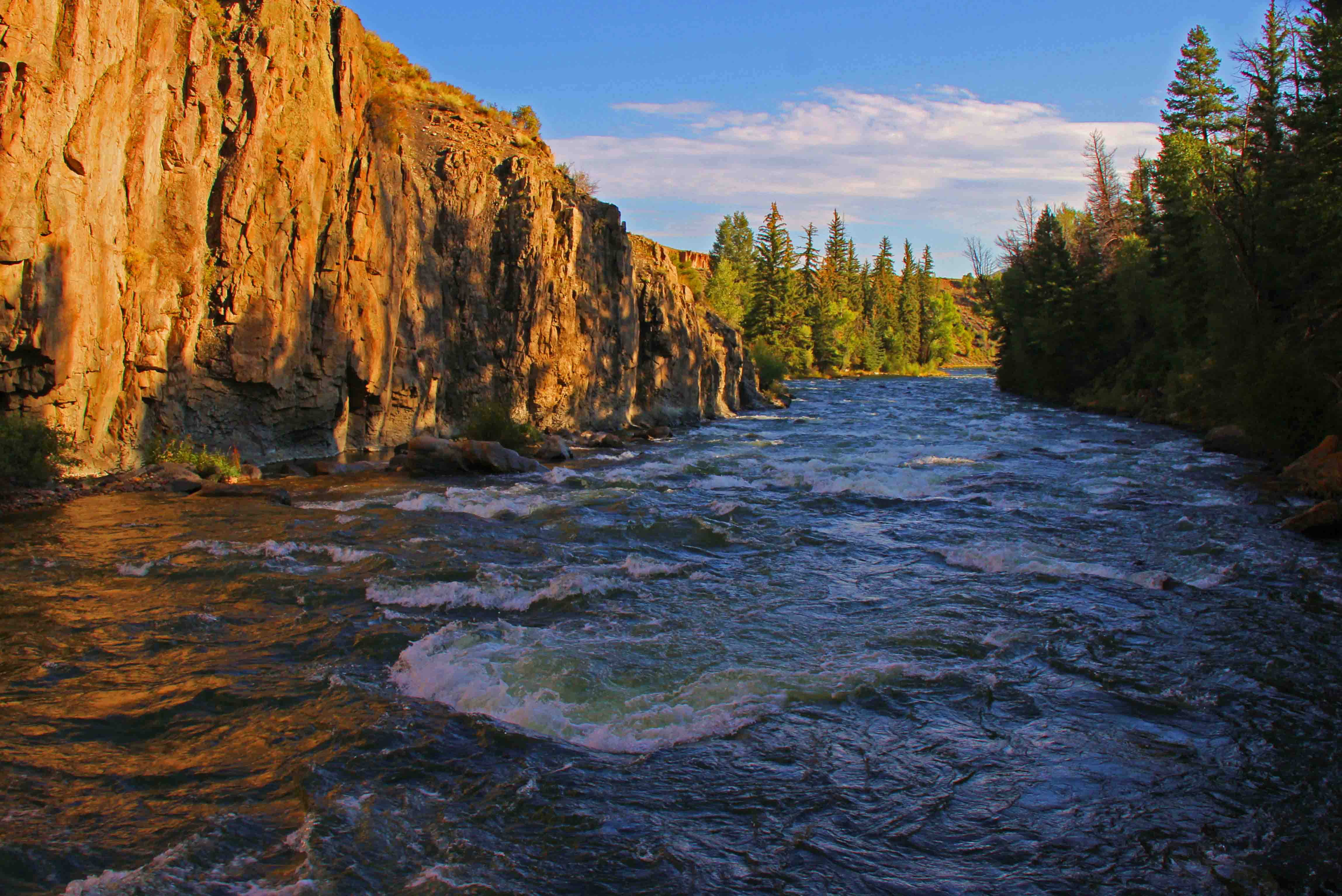 Tags: Blue River, Blue Valley Land Exchange, community, landscapes